Infinity Ward introduces an all-new battle pass system for Season 1 of Modern Warfare 2 and Warzone 2.0.
Instead of horizontal, linear progression, the Season 1 Battle Pass now takes the form of a map with different sectors, letting you choose how you want to progress and what rewards you earn.
Above all, it was designed to be more "engaging", said Dino Verano, lead producer. The goal was to give you full control over the path you take through the battle pass, unlike static experiences of the past.
Rewards include everything from weapons to blueprints, Operator skins, Call of Duty Points, and more. The base battle pass includes 20 free items, including the new BAS-P SMG and Victus XMR sniper rifle, but you'll receive over 100 if you upgrade.
---
---
How to Level Up in Modern Warfare 2 and Warzone 2.0 Season 1 Battle Pass
The Season 1 Battle Pass is divided into 21 different Battle Sectors, ranging from A0 to A20. Sectors A1 to A20 are all connected to each other, while A0 is a bonus sector.
Completing sectors will unlock adjacent sectors, which is key to progressing through the battle pass. Each sector has five awards, including four base awards and one High Value Target (HVT). The HVT can be an Operator, Weapon Blueprint, Vehicle Skin, or even COD Points.
The very first HVT to unlock is The Orbiter weapon blueprint in Sector A1. Other sector items include the Air Entry Calling Card, a Dual Weapon XP Token, the Air Entry Emblem, and the Paying Rent Weapon Charm.
All items require a battle token level jump to unlock. Battle Token level skips are earned by simply playing the game, like levels in the old system. If you ordered the Vault Edition of Modern Warfare 2, your 50 level skips will be converted to 50 Battle Token level skips.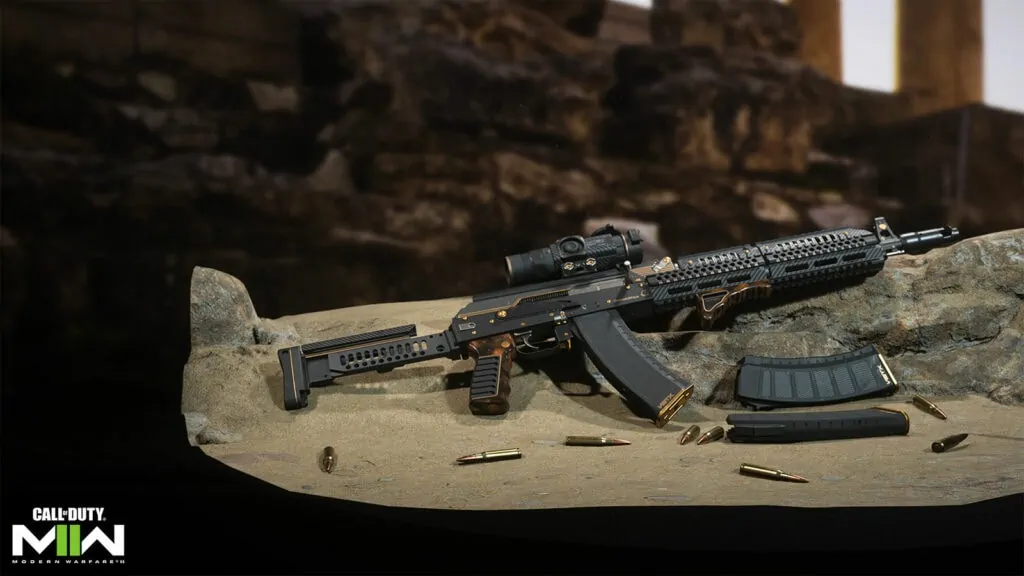 These tokens let you select which items you want to unlock first, letting you control your progress through the battle pass. You can only access HVT once you have unlocked all four base rewards in a sector.
You can earn a maximum of 100 Battle Token Tier Skips in a season. They will automatically be spent at the end of the season if you don't choose the sector items you want to unlock.
Players who purchase the Battle Pass can unlock the A0 Bonus Sector, which comes with the season's first new Operator, Zeus. Originally from the southern Niger Delta, Zosar Kalu is the eldest of three children. He helped raise his younger siblings while his parents pursued political aspirations. His nickname comes from his youngest brother, who was born with dysarthria (a speech impediment) and pronounced his name "Zeus".
The bonus sector also comes with four additional items: a 10% battle pass boost, the Myth Maker SMG weapon blueprint, the Articulate Response handgun weapon blueprint, and the Chronophobia Gun screen.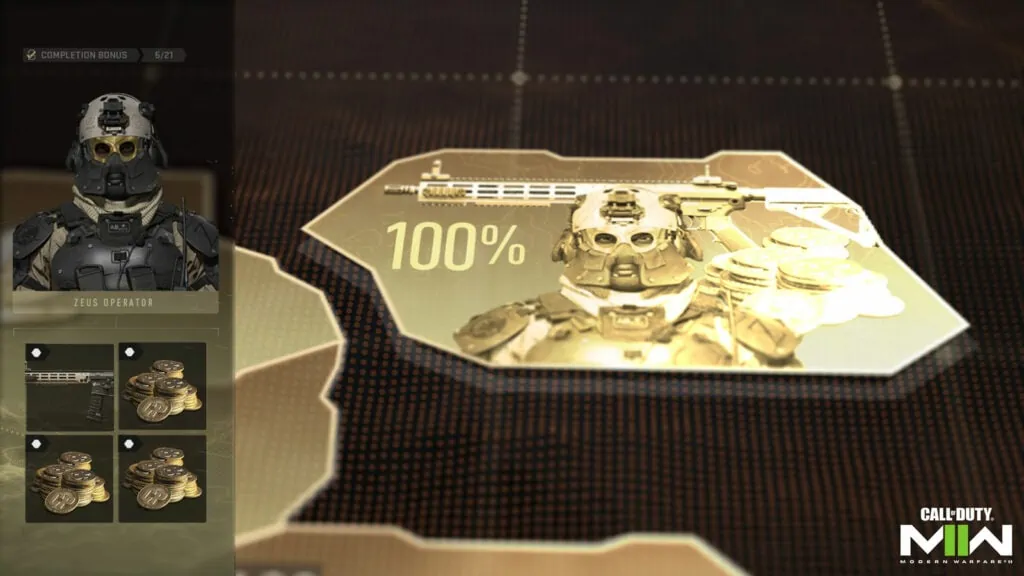 The Gun Screen is a new customization feature that lets you attach a widget to your gun, like the one that tells you the time and date in the real world.
Once you have unlocked all combat sectors (except A0), a victory sector will be unlocked containing even more attractive COD cosmetics and points.
The Victory Sector grants access to the Olympus King Zeus Operator Skin, featuring a gold-plated variant of his signature helmet and multiple golden accessories.
There's a total of 1,400 COD Points up for grabs if you purchase the Battle Pass and complete it – enough to purchase the next Battle Pass.
Learn more about the Season 1 Battle Pass in Activision Blizzard blog here. In the meantime, get ready for Warzone 2.0 with the best weapons and find out how the new Gulag and loads work.
READ MORE: The best muzzle attachments to unlock in Modern Warfare II